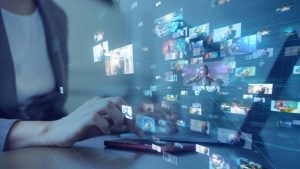 NBC DIRECTIVE TO ONLINE BROADCASTING SERVICE PROVIDERS AND SOCIAL MEDIA PLATFORMS OPERATING IN NIGERIA
On 10th June 2021, the National Broadcasting Commission (the "Commission") published a directive in a newspaper advertorial directing all Online Broadcast Service ("OBS") providers and social media platforms operating within Nigeria to apply for and obtain a broadcast license for their service(s) (the "Directive").
The Directive further stated that any OBS that fails to obtain a license will be considered an illegal entity.
In this Article, we have examined the legal framework for the directive.
Click here to continue reading/download PDF.
Detail Commercial Solicitors is distinct as Nigeria's first commercial solicitor firm to specialize exclusively in non-courtroom practice. Based in Lagos, Nigeria's business capital, DETAIL is totally committed to its clients' business objectives and reputed for dealing with the minutiae.
Email: info@detailsolicitors.com