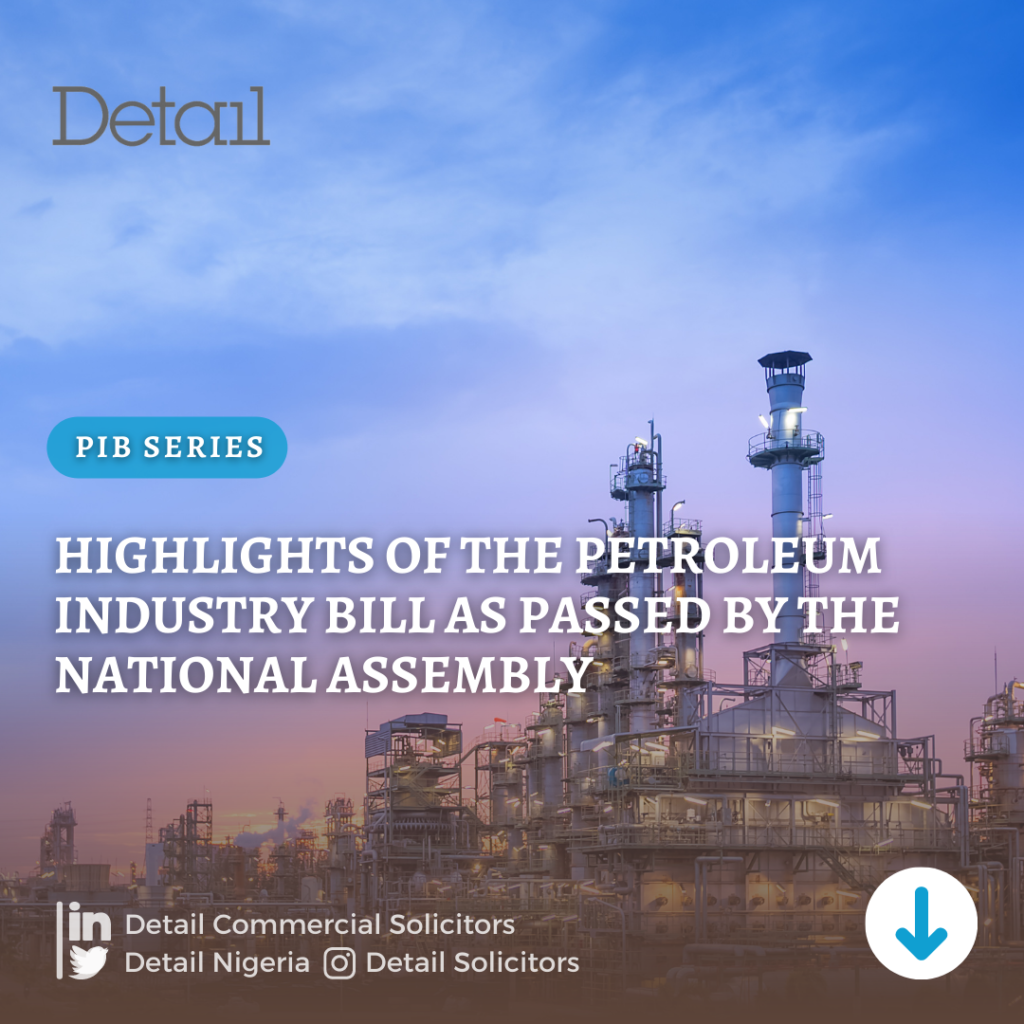 HIGHLIGHTS OF THE PETROLEUM INDUSTRY BILL AS PASSED BY THE NATIONAL ASSEMBLY
Since the enactment of the Petroleum Act in 1969 (now adjudged by industry experts to be outdated), particularly from 2008, successive governments in Nigeria have attempted to enact an all-encompassing Petroleum Industry Bill ("PIB") that addresses the shortcomings of the Petroleum Act with a view to bringing it in line with modern realities. The 9th National Assembly, made up of the Senate and the House of Representatives, recorded a remarkable milestone on 1st July, 2021 by passing the PIB. The PIB seeks to fundamentally overhaul and restructure the oil and gas industry in Nigeria by creating various regulatory bodies for the industry, recharacterizing the existing licensing regime as well as changing the fiscal framework in the industry to mention a few.
There were, however, discrepancies in the various versions of the PIB passed by the Senate and the House of Representatives respectively, which necessitated the harmonization of these versions so that the PIB can receive presidential assent. To this effect, both chambers of the National Assembly set up their respective Conference Committees to meet and to harmonize the PIB so that it can speedily receive the President's assent. Consequently, the Senate on 13th July, 2021 adopted and passed its Conference Committee's report on PIB while the House of Representatives did the same on 16th July, 2021. The PIB will now be transmitted to the President for his assent.
This article is the first of its series, highlighting the salient provisions of the PIB as passed by both chambers of the National Assembly.