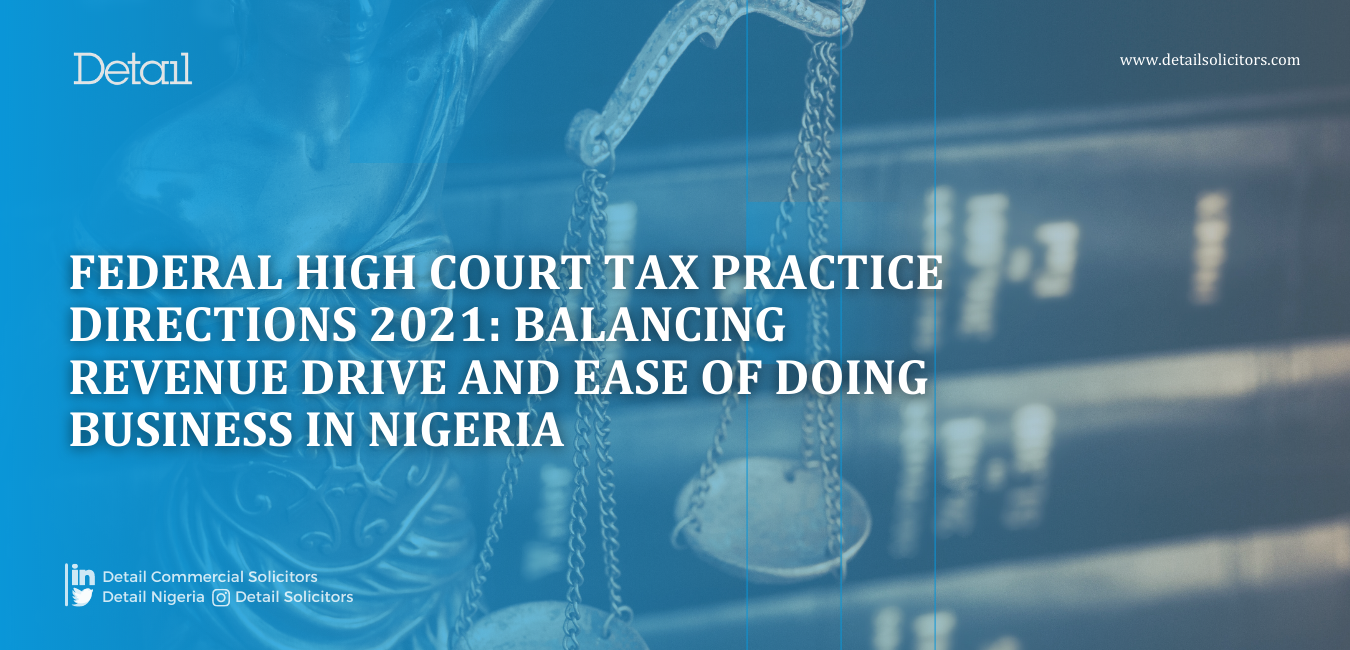 FEDERAL HIGH COURT TAX PRACTICE DIRECTIONS 2021: BALANCING REVENUE DRIVE AND EASE OF DOING BUSINESS IN NIGERIA
On the 31st May 2021, the Chief Judge of the Federal High Court ("FHC"), Honourable Justice Terhemba Tsoho issued the Federal High Court (Federal Inland Revenue Service) Practice Direction, 2021 (the "Practice Directions"). The objectives of the Practice Directions are to: (i) ensure effective case management system and expeditious determination of tax related matters; (ii) encourage settlement of tax debt or liability between disputing parties; (iii) provide directions on applications made by the Federal Inland Revenue Service ("FIRS") to the FHC; and (iv) promote the use of electronic filing and service systems in tax related matters. The Practice Directions made significant introductions into the Nigerian tax enforcement landscape and apply to both civil and criminal cases in relation to taxation before the FHC.  The Practice Directions took effect on 1st June 2021.
The crux of this article is to highlight the key provisions of the Practice Directions and spotlight the legal issues arising from the Practice Directions which ultimately affect businesses in Nigeria.