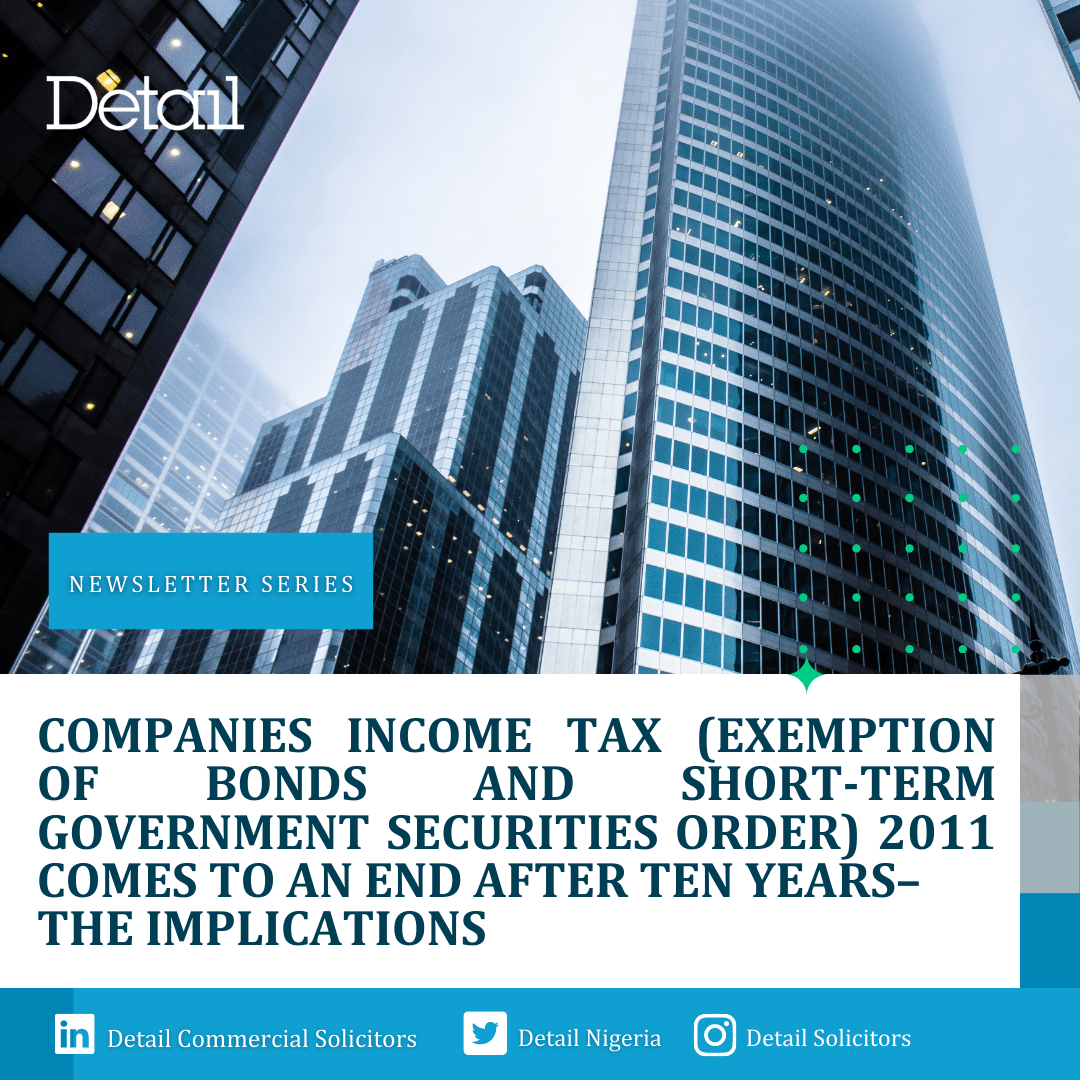 COMPANIES INCOME TAX (EXEMPTION OF BONDS AND SHORT-TERM GOVERNMENT SECURITIES ORDER) 2011 COMES TO AN END AFTER TEN YEARS – THE IMPLICATIONS 
In a bid to encourage increased investment in Nigeria and drive upward activity in the domestic bonds market, the Federal Government of Nigeria ("FGN") in 2011, issued the Companies Income Tax (Exemption Order Bonds and Short-Term Government Securities Order) 2011 (the "CITEO"). The CITEO was gazetted in 2012 with a commencement date of January 2, 2012 and expressly exempts the following from taxes imposed under the Companies Income Tax Act:
short term FGN securities (such as treasury bills ("T-bills") and promissory notes);
bonds issued by FGN, State and Local Governments, their agencies, corporate bodies; and
interest earned from such short-term securities and bonds,
The tax exemption granted by the CITEO was for a fixed duration of 10 years with an exception for bonds issued by the FGN, which continues to enjoy the exemption with no expiry period. It is, however, important to note that with respect to bonds issued by state and local governments, corporate bodies and interests earned from short term securities and bonds, the exemption period granted by the CITEO elapsed by effluxion of time on January 1, 2022 and consequently ceases to apply. .