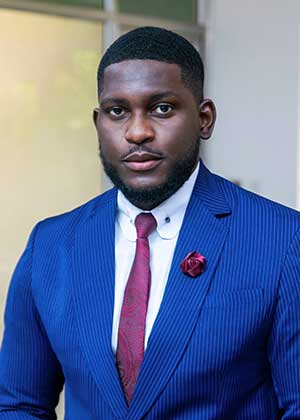 Global Leader, Fintech.
Who-is-Who-Legal 2021
Ranked as a "Rising Star Partner" for Banking and Finance and Project Development.
IFLR1000 31st Edition August 2021
Chukwudi Ofili is the recipient of the "Nigerian Rising Star Award" as one of the top 40 Nigerian lawyers under the age of 40 at the Nigerian Legal Award 2019 and was featured as "Africa's Top Legal Millennial" by the Peoples' Accolade Law Magazine in 2021.
He is a Partner at DETAIL Commercial Solicitors and leads the Technology and Digital Economy practice area as well as the Legal Tax Advisory practice area. He is qualified to practice law in Nigeria and in the State of New York.
With his background as a finance lawyer, he has also advised on a broad range of financing and commercial transactions such as corporate and project finance; project development; public-private partnerships; private equity; derivative transactions; the tax implication of different financing structures and asset holding structures; as well as the tax implication of providing cross border services. His experience also includes providing foreign investment advisory services.
He was a Visiting Lawyer at Trinity International LLP in London where he worked with the Finance and Projects team on several international transactions, with focus on projects across the African continent. Chukwudi also had a brief stint at the headquarters of The Coca Cola Company, Atlanta, USA where he worked with the legal team on cybersecurity, imports and OFAC compliance issues.
He is also the current 2nd Vice Chairman – Taxation Committee of the Nigerian Bar Association Section on Business Law (NBA SBL).
He enjoys watching football, cycling, watching movies and mentoring.
​
Bar Qualification
Admitted to the Nigerian Bar, 2012
Admitted to the New York State Bar, 2020
Education
LLB: Babcock University, 2011
LLM (Business Law & Finance): University of Georgia School of Law, 2018
Practice Areas
Finance & Capital Markets
Technology & Digital Economy
Legal Tax Advisory
Corporate & Commercial
Associations & Boards
Nigerian Bar Association
New York Bar Association
Nigerian Bar Association, Section on Business Law
Second Vice Chairman, Taxation Committee of the Nigerian Bar Association, Section on Business Law
Transactions
Advised Stanbic IBTC Bank PLC as Lender's counsel on N2.4 Billion revolving credit facility to Starsight Power Utility Limited.
Advised FBN Bank (UK) Limited on the provision of a US$ 17 million trade finance facility to Vocon Enterprises Limited secured by personal guarantees from high-net worth individuals domiciled in Nigeria.
Advised Renewvia Energy Corporation on the applicability of Customs/Import Duty and Value Added Tax on Solar Panels/Modules imported into Nigeria following a dispute with the Nigeria Customs Service on the basis of assessment.
Advised Sankore Investments, a wealth management firm, on its digital financial investment platform that serves as an investment market place for investing money in treasury bills, stocks, mutual funds and real estate.
Advised Renewvia Energy Corporation on an investment from DPI Solar Nigeria Pte Ltd for the development of four mini-grid sites in Nigeria under an operating lease arrangement.
Advising Datacom International Services Limited, a licensee of the Nigerian Communications Commission on the provision of Value-Added Aggregator services to Nigerian network operators.