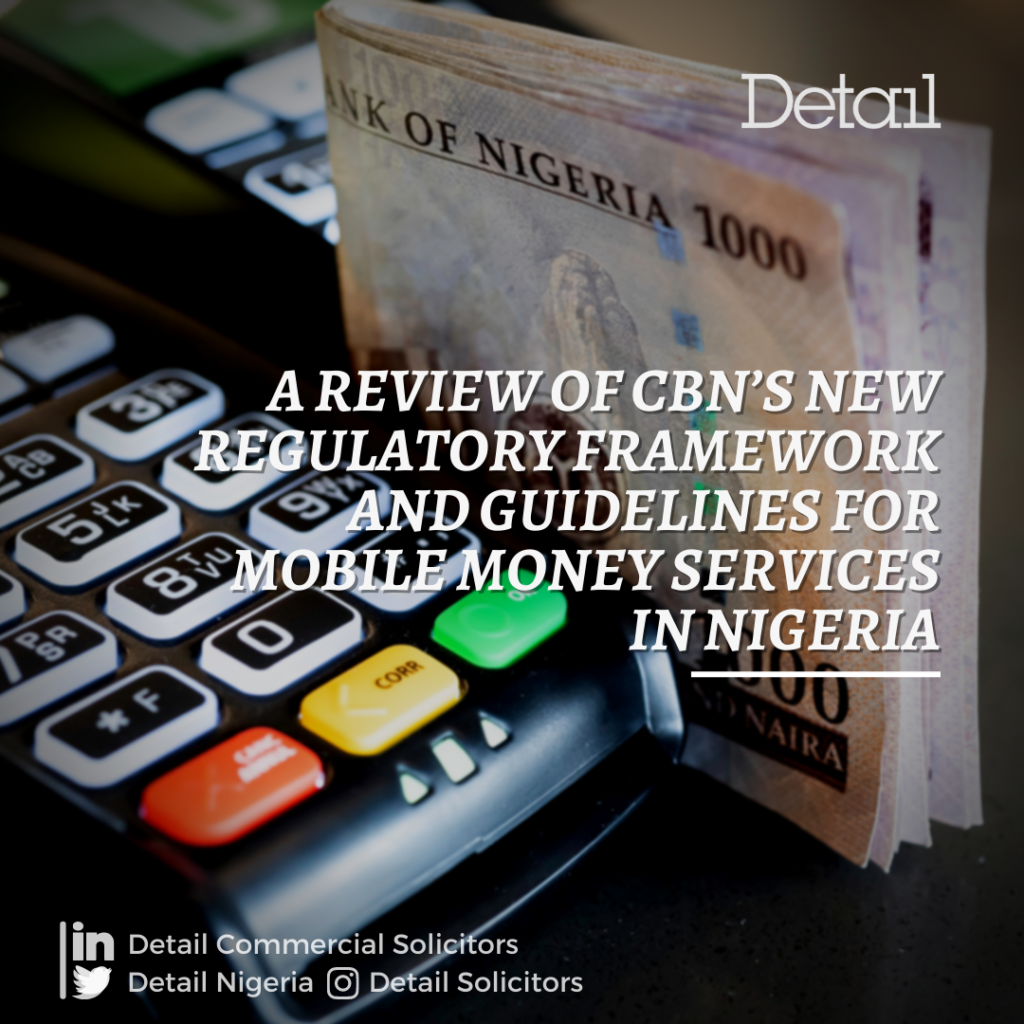 A REVIEW OF CBN'S NEW REGULATORY FRAMEWORK AND GUIDELINES FOR MOBILE MONEY SERVICES IN NIGERIA
In the exercise of its powers to promote and facilitate the development of an efficient and effective system for the settlement of transactions and development of electronic payment systems in Nigeria, the Central Bank of Nigeria (the "CBN") released the Regulatory Framework for Mobile Money Services ("MMS") in Nigeria (the "Framework") and Guidelines on MMS in Nigeria (the "Guidelines") on 9th July 2021.
The Framework and Guidelines replace the 2015 CBN Regulatory Framework and Guidelines for Mobile Payment Services in Nigeria ("2015 Regulatory Framework"). The Framework and Guidelines address business rules governing the operation of MMS and specifies the basic functionalities expected of any MMS and solution in Nigeria.
This article examines the provisions of the Framework and Guidelines as well as some recommendations with respect to these provisions.